Anti wrinkle treatments and lip fillers Blackburn can be proud of! It's worth the trip to meet nurses Shana & Debbie!
Blackburn locals have been making the short trip to The Skin and Wellbeing Clinic for some time now, and it's easy to see why. Our beautiful clinic just a few miles from Blackburn is possibly the most stylish aesthetics clinic in Lancashire. Owned by experienced nurses Shana & Debbie who specialise exclusively in none surgical aesthetics procedures such as anti wrinkle treatments, lip fillers, dermal fillers and derma planing, our clients can be sure of safe treatments, designed to enhance your natural beauty, never to alter it. Why not book a free consultation now.
View Treatments
Book appointment
Fear not Gents. We have a whole range of aesthetics treatments for you too.
We treat loads of blokes every week at the clinic. Our male clients tell us that they love it here because it's discreet, there's plenty of parking and that they can get in and out in no time! If you're a fella considering aesthetics for the first time, or if you're a veteran in the treatment chair and are looking for a new clinic to keep you looking your best, we'd love to hear from you.
Book an Appointment
Unwind and prepare to be pampered in our luxurious treatment rooms.
We spent a lot of time and money making sure that our treatment rooms are clean, luxurious, bright, airy and stylish. We hope that our clients experience more than just regular aesthetics treatments when they visit us. Rather, we want you to feel as though you have truly been looked after, and that you leave our clinic feeling, uplifted, rejuvenated and elated! Come along and see for yourself how a trip to the Skin and Wellbeing Clinic might make you feel.
Get in Touch
A very warm welcome from experienced registered nurses, Debbie and Shana.
Debbie and Shana have been working (and continue to work) as registered nurses in local hospitals. This means that alongside ongoing aesthetics training as part of running The SWC, both practitioners are developing their medical skills inline with NHS guidelines and requirements. If you're considering none surgical aesthetics, be sure to consider choosing trained and registered professionals only.
Get in Touch
Meet The Nurses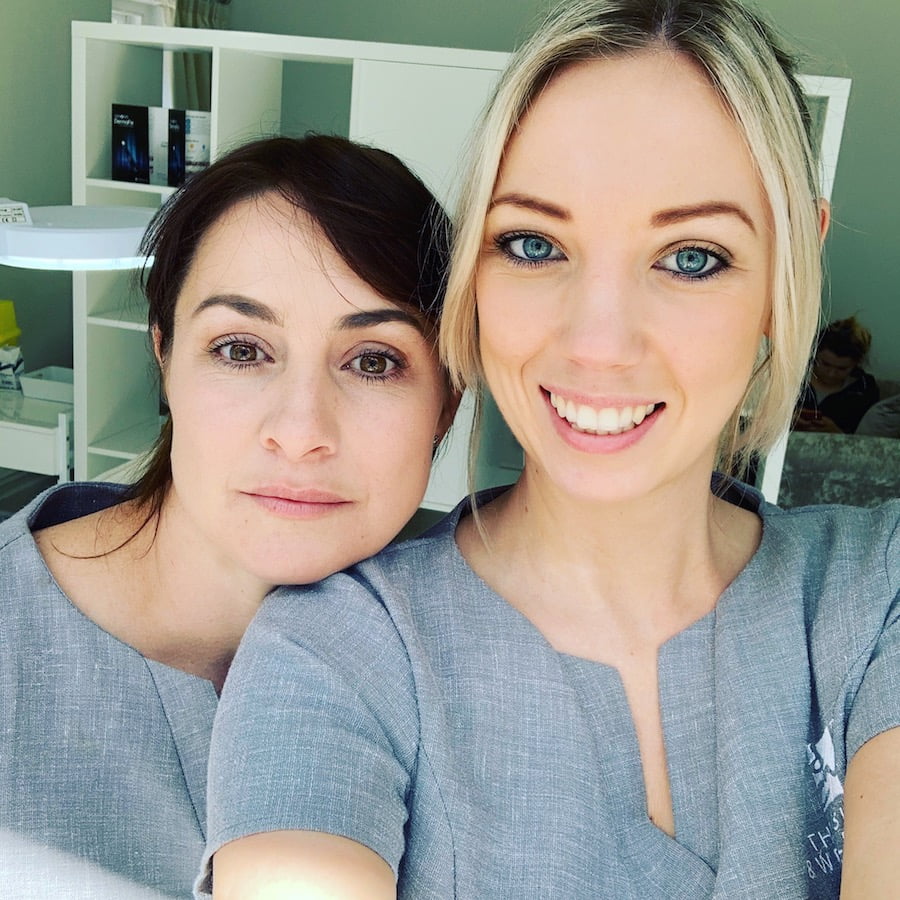 The human face has an extensive amount of muscles which allow for expressions and a [...]
Read more
Thinking about Dermal or Lip fillers Blackburn?
Dermal fillers are an increasingly popular aesthetic procedure. Fillers provide effective solutions for a range of common skin complaints, such as acne scarring and facial asymmetry, as well as reducing the visible signs of ageing, such as lines and wrinkles, and sagging skin. But how does this work? And where can dermal fillers be injected? Well, here at The Skin and Wellbeing Clinic, we are Preston's leading aesthetic practitioners, and we offer a range of high quality aesthetic procedures, including dermal fillers. This is our guide to the different dermal filler injection areas.
How do dermal fillers work?
As part of the natural ageing process, skin loses elasticity and volume, as collagen and elastin inside the skin break down. This means that your skin becomes less flexible, and it can also alter the shape and structure of your face. As skin loses volume, and as the facial fat pads recede, you can be left with sagging skin and hollow areas. 
Dermal fillers work by injecting hyaluronic acid into the skin, to bring hydration and volume back to the area. This is a naturally occurring substance, found in the skin, and will be absorbed by the body over time. By adding volume you can bring structure back to the face, to prevent skin from sagging, and smooth out any lines or wrinkles.
Which areas of the face are suitable for dermal filler injections?
Cheeks – injections in the cheeks are a popular dermal filler option. These are used for aesthetic reasons, as well as to reduce the signs of ageing. Cheek fillers can help to create structure and emphasize cheek bones, or to replace the loss of facial fat, and help to add volume to this facial area.
Chin – dermal fillers injected into the chin can help to remove any lines or dimples from the chin, and also add structure and strength to the bottom of the face. 
Jaw – natural jawline irregularities, as well as sagging skin, can be resolved with dermal fillers. Dermal filler injections can help to reshape your jawline in line with your natural frame, for natural, effective results.
Lips – lip fillers are frequently used by people of all ages who wish to increase the volume of their lips. This is popular with young instagrammers and social influencers, as well as those fighting the signs of ageing. As a natural part of the ageing process, lips do begin to thin. Adding volume can help you maintain a youthful appearance. 
Naso-labial folds – these are the folds of skin that extend from the corner of the nose to the corner of the mouth. As we age, and the skin loses elasticity and volume, these folds can become more pronounced, ageing our appearance. Dermal filler injections can increase the volume of the skin around this area, leading to smoother skin and a younger looking appearance.
Tear trough – the tear trough is the space under your eye, and dermal fillers here can add volume to an area that often loses shape as part of the aging process. This can also help remove dark circles around the eyes, and hep you look younger.
Corners of the mouth – as part of the ageing process, lines can form from the corner of the mouth, pulling the mouth downwards and creating an unhappy expression. This can lead to people asking you if you are tired or OK more frequently, as well as ageing your appearance. These lines are called marionette lines, and can be treated with dermal filler injections.
Book a Consultation